Training
We provide a range of training to RYA standards and cover
Youth Stages 1 to 4
Adult Levels 1 and 2
Powerboat Level 1 and 2
Other courses and individual instruction are available on request at training@strathclydelochsailing.com
Courses
Powerboat Courses

Level 1 Powerboat (Youth)  1 day   Cost £70 each

Dates as required (3 Persons )

Powerboat level 2   2 days Cost £200 pre person

Provisional date 2nd and 3rd September  (3 Persons)

 Youth Sailing

Training will be on a Tuesday  evening (starts 4th April ) and will be for Stages 1 to 4.
Cost will be £40 for a 6 weeks block.  Youths should be expected to move to next level after 2 blocks. New Training block starting 1st August

Adult Level 1 & 2 (approx. 16 hrs)

This will be over 2 days and will cost £150 per course


Sailing / Powerboat Courses Current Dates

Level 1 : 5th and 6th August,  (2 days per course)
Level 2 : 5th and 6th August, (2 days per course)
Powerboat 2 : 2nd and 3rd September (2 Day Course)

Other dates to be added, please phone 07899942822 for specific date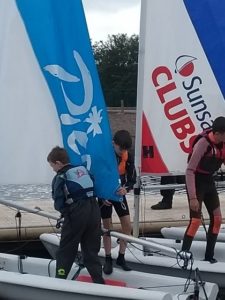 Sail Training
Sailing tuition / improver lessons will be available for all levels on Saturday mornings  (weather permitting) please let me know if you are interested at training@strathclydelochsailing.com
To take part in training you must be a member of Strathclyde Loch Sailing Club (see Home Page for current prices).
Boats, hire and costs
We have a range of boats for hire i.e. Picos, Topper, Lasers, Feva, Wayfarers and Bahia. These boats are for general use as well as training.
Once you have achieved a basic standard you can hire these boats for £6.00 per person for a two hour session.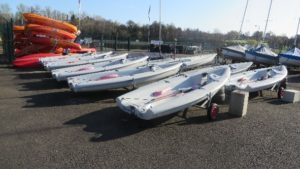 Training Clothing
It is not necessary to purchase specialised clothing. To get started you can get by with:
Warm clothing (in light layers)
Fleece or sweatshirt
Shorts or lightweight trousers – NOT jeans
Windproof lightweight jacket
Warm hat and gloves particularly in cold weather
Lightweight nonslip footwear (e.g. Trainers )
Swim shorts, tee-shirt and sunblock if it is hot and sunny during the day
Wetsuit if you have one
Dress for the weather and remember the water is cold.
Other requirements:
Spare change of clothing (2 sets) and a towel as there is always a chance you may get wet
Buoyancy Aid. A few Buoyancy aids are available from the club and from Strathclyde Park reception
Wetsuits may be hired from Strathclyde Park reception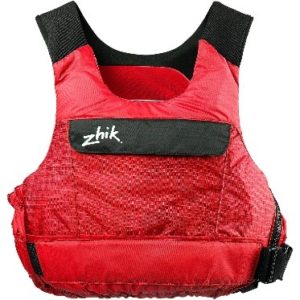 For the future it may be worth investing in:
Buoyancy Aid
Wetsuit / drysuit
Dinghy boots
Sailing gloves
Please feel free to ask for our help if buying anything expensive as we often know about the quality and availability of products
For any other info on training please contact Wilson on training@strathclydelochsailing.com
You can view the latest edition of our Standard Operations Procedures by clicking the PDF link below.